(PHOENIX, AZ) MIM Rocks Fashion
PHOENIX FASHION WEEK KICKS OFF 2012 WITH "MIM ROCKS FASHION" MARCH 1
Spring into Style with Global Fashion & Music Runway Show presented by TEAM Investments Inc.
PHOENIX, ARIZ. (February 24, 2012) Phoenix Fashion Week kicks off its 2012 series of events next week by teaming up with the Musical Instrument Museum (MIM) for the second-annual "MIM Rocks Fashion" spring showcase fusing the heart-pounding sights of a high-energy runway production and the transformative sounds of globally-focused music. Presented by Valley real estate firm TEAM Investments Inc., the theme "MIM Rocks Fashion" showcases art, music, style and the evolution of street culture and music-influenced fashion trends from around the world. On Thursday, March 1st, starting at 6:00 p.m., guests at MIM will be treated to trendy fashions and classic designer styles, with an interactive fashion show followed by an after party at Narcisse Champagne and Tea Lounge.
This special event serves as one of several spring preview events hosted by Phoenix Fashion Week in anticipation of the 8th annual Phoenix Fashion Week scheduled to take place in Fall 2012. In 2011, more than 6,000 key industry professionals and guests converged at Talking Stick Resort for the 7th Annual event, shattering attendance records and expanding the reach of the Phoenix Fashion Week organization, furthering the careers of even more up-and-coming designers by reaching important retail buyers and tastemakers.
Highlighted by French designer, Caroline Monick traveling to Phoenix from France to launch her Spring 2012 collection For "MIM Rocks Fashion." Along with three other top international brands each showcasing sixteen runway looks conceived by notable Phoenix stylists set to the sounds of internationally-renowned DJ Q. Extensive accessory design will take place to build each collection's scene, inspired by both the music and cultural details of the brand's home country.
Participating designers and corresponding stylists include:
USA Women's– Vintage By Misty Owner, Misty Gurriero
Spontaneous, Colorful and a Touch of Eccentric is what Vintage By Misty represents! It is time to add this flare into your personal style! Hand picked 60's to early 90's vintage, just for you. Vintage By Misty has beautiful vintage finds from all over the globe that are waiting for you! Misty Guerriero travels the best vintage stores in the hottest city's throughout the World to bring you vintage treasures. Remember wearing vintage is it's really one of a kind. You don't have to worry about showing up at a chic event in the same outfit someone else is wearing. Vintage by Misty is located in the Heart of Downtown Phoenix Arizona USA
Stylist: Ginger Murphy.Ginger Murphy was the lead stylist and fashion and beauty reporter for the Arizona Republic, AZ Magazine and Yes Style Magazine. She now freelance styles, writes and produces a daily style blog gingermurphystyle.com. You can also tune in every Tuesday for her fashion and beauty segments on KPNX Arizona Midday.
Mexico – Colleccion Alma Primero
Alma Primero is a local emerging designer of Mexican-American descent that is getting notice nationally. Her designs have recently been seen on Emma Bell from Final Destination 5, Adrienne Maloof from Beverly Hills Housewives and Dancing with the stars Cheryl Burke to name a few. Visit www.almaprimero.com or El Palacio Bridal by appointment for custom maid work by Alma.
Stylist: Fawn Cheng, Fawn's philosophy stems from her affinity to capture and express what is artfully unique about her clients. "Beauty comes from within; how we dress and share our physical selves with the world is a powerful expression of that." Fawn is a featured keynote speaker and fashion expert on Good Morning Arizona.
France – Designer, Carolina Molick
Caroline Molick's designs embody the essence of French elegance. They are bucolique Spirit, light, esthetics, structure, sewing, émotions, imagination, 1st collection, personality, sonds, music, the face of things, materials, carelessness, boudoir, Silk, poetry, refinement, thinking, sophisticated, chic, textures, effects, timeless, unconventional, free, Happy, cheerful, fragrances, rainbow, colors, culture, true values, universe, distinguished, be yourself, reality, fantasy, unique, work, natural talent, creative, essence of art, geometric shapes, contemporary, modern, meaning, beauty, ideas, inspirations, Karl Lagerfeld, Jean Paul Gaulthier, Andy Warhol, Matisse, Picasso, recipes for happiness, the secret.
Stylist: Jill Laine is a Personal Stylist, with regular style segments for Fox 10 and ABC 15's Sonoran Living. With a focus on how style impacts confidence and self-esteem, Jill Laine provides a variety of workshops and one on one coaching options for clients to find their best style, increasing their confidence in career, life, and love. Sign up for her weekly newsletter with style tips at: JillLaineStyle.com
Men's USA – Bounty Hunter
After nearly 20 years of defining fashion to our Telluride customers, Bounty Hunter has opened its 2nd location at the Biltmore Fashion Park in Phoenix, Arizona. The new store captures all of the warmth of our Telluride location while driving the edgy fashion trends of the Valley through exclusive lines like Zoe Rios, Aeronautica Militare, James Jeans and Post'age Denim.Bounty Hunter provides custom Italian leathers, coats and clothing, fine belts and buckles, custom boots and hats. Since 1991, Bounty Hunter has been the Telluride destination for exceptional merchandise that suits the discerning tastes of our customers.
Stylist: Right Hand Man Image Consulting (RHMStyle) was launched in January 2009 by founder Brian J. Swan. Brian realized that there was a lack of resources and options for men and women to receive real world help and advice regarding their image, style and grooming. Brian has 8 years personal of experience in the fashion industry. Currently, he consults clients of all ages, sizes, race and professionalisms. He has styled numerous photo shoots, video shoots, movie shorts, runway shows and editorial articles. He is a young man with a vision. For him fashion isn't a fad, it's a way of life.
Presenting sponsor Tanya Marchiol of TEAM Investments said, "MIM Rocks Fashion is an exciting event to be a part of because it infuses the latest trends in fashion and music from all over the world into one high-energy spring production," she said.
"After recently attending NYFW, I wanted to come back to Arizona support all that Brian Hill and Phoenix Fashion Week does for the fashion industry on the West Coast. The way I see it, industry leaders need to work together and support each other, and that is what makes Team Investments and Phoenix Fashion Week an ideal partnership," she said.
Tickets are available to the public for this event and can be purchased online at http://mimrocksfashion.eventbrite.com/ for $25 for General Admission and $100 for Front Row VIP. All tickets include access to after party at Narcisse Champagne and Tea Lounge.
Musical Instrument Museum
4725 E. Mayo Blvd.
Phoenix, AZ 85050
Thursday, March 1, 2012 from 6:00 PM to 10:00 PM (MT)
Don't miss this exciting event from the pros at Phoenix Fashion Week and the Musical Instrument Museum.
Spring into Style with Global Fashion & Music
4 Top Stylists
Jill Laine – Brian Swan –
Ginger Murphy – Fawn Cheng
4 International Brands – Inspired by their culture –
What is MIM Rocks Fashion? (Video) - http://youtu.be/ARt3Z7VYg6g
MIM Rocks Fashion Show (2011 Video) – http://youtu.be/L_Jfmb27I8c
WHERE: Musical Instrument Museum (Main Courtyard)
4725 East Mayo Blvd
Corner of Tatum & Mayo Blvds, just south of the 101 in Phoenix
Phoenix, AZ 85050
MIM Rocks Fashion : Schedule
- Thursday, March 1
- Press Conference – 5:00 p.m. (Select Media)
- Doors open at 6:00 p.m. – Fashionable "Swag Bags" will be given to the first 100 guests
- Meet & Greet Mixer at 6:30 p.m. – 8:00 p.m. – El Rio & Founders Room
- Meet the Designers, Stylists, Media, & Attendees 6:30 p.m. – 8:00 p.m.
- Take Your Seats at 8:15 p.m.
- Show starts at 8:50.
- After Party at 10:00 p.m. at Narcisse Champagne Lounge
Enjoy some delicious and refreshing global spirits designed by Bon Appetit. Narcisse Champagne Lounge will be hosting the after party and with your MIM Rocks Fashion ticket you will be able to enter at no charge.
Produced by: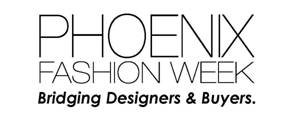 Sponsors:
Team Investments
Buddha Brothers Cigar Company
Pop Chips
Balluun
Narcisse Champagne Lounge
Cookie Lee Jewelry